WORKING WITH YOUR PERSONAL INJURY LAWYER IS A PARTNERSHIP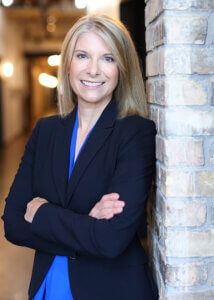 Our personal injury lawyers have 25 years' experience representing people throughout Minnesota. We have handled car accidents and motorcycle accidents. Also, bike accidents, dog bites, slip falls, explosions, and many other situations. Our injury lawyers have worked with hundreds of people of all ages, races, nationalities, etc.
If you are in an accident and have to work with a lawyer, here is some advice: Remember that the relationship is a partnership. Yes, the lawyer knows the law. However, much of the law is based on common sense and reasonableness. Stay in contact with your lawyer during your case and ask questions. It is important to understand the issues of your case. For example, your accident lawyer may say that liability is an issue. Make sure the lawyer explains the situation until you really understand it.  When you ask questions, it helps the lawyer think through the case better. If the lawyer can't make you understand, how will they explain it to a jury?
MAKE SURE YOUR LAWYER UNDERSTANDS YOUR INJURIES
Just as important, work with your lawyer to make sure they understand your injuries. Injury lawyers read a lot of medical records and study the medical issues. However, we are not doctors. The client knows their body and has direct contact with their doctors.
We recently had a car accident case where our client helped us get her a better settlement. It was a pretty bad crash and our client was banged up. At first she was healing pretty well, But then, a few weeks later, her hip began to hurt worse. We knew her medical records, so we knew she also had hip issues before the car accident. Therefore, it seemed more likely that the hip pain was more a progression of what she had before the crash. That was our position for quite a while. However, before we settled the case, our client insisted that the hip pain was different than she had before.
Because of these discussions with our client, we looked into the hip issue more carefully. In particular, we asked and paid for a detailed explanation from her doctor. The doctor completely supported our client's opinion. The doctor wrote a very detailed report explaining how and why the car accident caused a completely different injury to her hip. As a result, we were able to get our client a much better settlement.
The morale of the story is that the relationship between personal injury lawyer and clients has to be a partnership. The lawyer needs to listen. Also, the client needs to speak up.
PERSONAL INJURY LAWYERS MN
If you have been injured in an accident, call us for a free consultation. Our injury lawyers work with clients across Minnesota. We can meet you at our offices in the Twin Cities. However, our accident lawyers also make housecalls throughout Minnesota.