HOW TO GET MEDICAL BILLS PAID AFTER A SLIP FALL ACCIDENT INJURY
Our lawyers frequently get calls from people injured after they slipped and fell. Therefore, we know that a slip fall or trip and fall accident can result in very serious injuries. Of course, along with a serious injury comes high medical bills and other losses.
Many people believe that the property owner is automatically responsible if you are injured on their property.  However, that is not correct. Generally, the property owner is only legally responsible for your injury and medical bills if they did something wrong to cause the slip fall accident.  For example, in the winter, the property owner may have completely neglected to sand and salt an icy sidewalk.  Or a restaurant employee may have spilled grease in the dining area that someone later slips on.
All slip and fall cases in Minnesota are challenging for lawyers. This is because the fault of the injured person must be compared to the property owner. Therefore, the insurance company always claims the injured person should have seen and avoided the dangerous condition.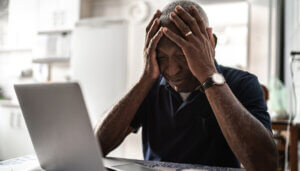 INJURED ON SOMEONE'S PROPERTY ASK ABOUT MEDICAL PAYMENT INSURANCE
The property owner's insurance company often fights the issue of legal responsibility for a slip and fall accident injury. However, the owner's insurance policy may have automatic Medical Payment Coverage. Medical Payment Coverage provides a limited amount of money for medical expenses for any injury on the property. That money will be paid regardless of fault. In many cases, the amount is $5,000. The property owner's insurance will pay the Medical Payment coverage directly to the doctors or hospital. They just need the bills and proof that the accident happened on the property.
You don't have to prove the property owner did anything wrong to get this Medical Payment Coverage. However, the amount of coverage is limited to a relatively small amount. Therefore, our lawyers look at these cases carefully to see if we can prove the property owner was at fault for the accident. Our goal when someone is injured on another person's or business's property is to get people full compensation.
In addition to Medical Payment Coverage, your own health insurance will continue to cover you if you have a slip fall accident. Then, if you are successful in pursuing a claim against the property owner, your health insurance will be repaid.
If you are injured in a slip fall accident on someone else's property in MN, please call us to discuss the situation with a lawyer.  We will investigate whether the property owner can be held legally responsible for full compensation.  We will also advise you on the Medical Payment Coverage. The initial consultation is free. Further, we never charge anything unless you are compensated.