CAR ACCIDENT LAWYERS ST. PAUL – WRONG WAY DRIVER TRAGEDY
The St. Paul newspaper recently reported about this wrong way car accident in St. Paul. When a lawyer investigates this case, one of the first challenges will be to find enough insurance coverage to compensate the injury victims.  The paper reported that a driver was driving the wrong way on a divided St Paul highway late at night collided with another vehicle and then fled the scene on foot.  Tragically, he was found dead several hours later after jumping over a guardrail and falling.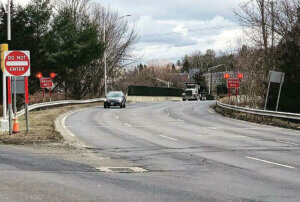 Five other people in the two cars were injured in this head-on collision. The crash happened at Highway 280 at University Avenue in St. Paul, around 2:20 a.m.  The driver going the wrong way on the highway was a 30 year old St. Paul man. The report states the police suspected he had been drinking. (Our top St. Paul car accident lawyers see many cases where a drunk driver tries to flee the scene.) He was headed southbound on Highway 280 when he drove the wrong way on the road and hit a car going the other way. After the crash, he fled before law enforcement arrived, and was found dead by St. Paul police about eight hours later.
The State Patrol said they believe he jumped a guardrail and fell approximately 40 feet to his death. They suspected alcohol was involved based on the circumstances of the crash, alcohol in the car, and the intoxication of the passengers.  The driver of the other car was hospitalized with serious injuries and his passengers were hospitalized with non critical injuries.
ST. PAUL CAR ACCIDENT INJURY ATTORNEY
In this St. Paul auto accident, there is not likely to be enough insurance to compensate all the victims. This is a situation our best attorneys face all too frequently.  The injured driver and passengers should have access to underinsured or uninsured motorist coverage to help, but it will still most likely not be enough.  Making sure we find all available insurance coverage is something our top car accident lawyers do for our cases in St. Paul and throughout Minnesota.
If you are injured in a car accident in St. Paul MN, call our office and speak with a top attorney for a free consultation. Our attorneys have represented hundreds of people injured in car accidents, in St. Paul and throughout Minnesota, including truck and motorcycle accidents. We will explain your rights and the insurance issues so that you can get your medical bills paid, wage loss reimbursed, and more. And we will only charge based on percentage of the compensation you receive.