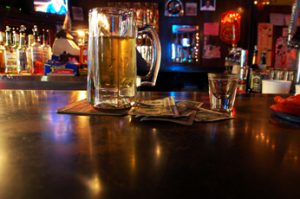 PASSENGER INJURED OR KILLED IN DRUNK DRIVER CAR ACCIDENT
Valley News recently reported that a man from Robbinsdale, Minnesota was killed on Saturday after the vehicle he was driving rolled. The Cass County Sheriff received a report of a crash on County Road 5 around 8:00 p.m.  Responders and Deputies arrived to find a 2006 Subaru that left the road and rolled.
The driver was found dead at the scene. The crash remains under investigation with the assistance of the Minnesota State Patrol. Fortunately, there were no passengers in the car at the time of the accident and no other cars were involved.
The report does not say that the man who rolled his car was drunk at the time. However, our attorneys have found alcohol plays a part in many accidents like this, particularly on a Saturday night.
In most cases, where a drunk driver injures himself in a crash, there are limited legal claims.  For example, the drunk driver is still entitled to No-Fault benefits. In addition, in a case where the drunk driver is killed in a car accident, the family may have a claim against a bar that illegally over served him.
LAWYER FOR INJURED PASSENGER
However, in most cases like this (drunk driver cause's one-car accident), we represent the passengers in the car.  Our best lawyers have represented many passengers who were injured by the negligent driving of a drunk driver of the car they were in.  There obviously is a claim again the auto insurance for the drunk driver. Also, with a serious injury, there may be an additional claim for underinsured or insured coverage against the injured passengers' own insurance. In some cases, we are also able to bring a claim against a bar that overserved the driver.
If you were an injured passenger in a car accident because of the negligent driving of a drunk driver in Minnesota, call our office and speak with an experienced attorney. The consultation is free.  We will meet you at our office of your home anywhere in MN. An experienced lawyer will get the details of the car accident from you and explain your rights.  If we take your case, we will not charge you anything unless you are compensated for your injuries.  Our car accident attorneys will look for insurance coverage from the drunk driver's car, your own auto insurance, and other sources as well.