UBER ANNOUNCES SAFETY MEASURES FOR PASSENGERS
Our car accident attorneys recently read good news on Reuters. Uber will connect U.S. riders directly to emergency number 911 starting this summer. This is the latest in a package of measures designed to improve Uber's popular image.
The company said its app will have a dedicated "safety center" feature with information on driver screening processes, insurance protections and community guidelines. Riders will also be able to designate up to five friends and family members as trusted contacts. A rider can then share trip details with their trusted contacts during every ride. These steps should give at least some safety comfort to the Uber car passenger. Most likely, Lyft will soon follow.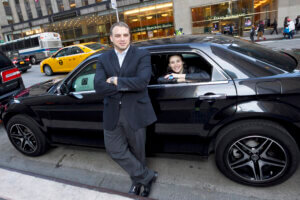 Uber is currently facing a class action lawsuit for poor driver vetting. The plaintiffs' claim that has led to a series of sexual harassment incidents, including rape. This, of course, is not an image Uber wants to have.  The string of safety measures is an attempt by CEO Dara Khosrowshahi to refurbish Uber's image and put several scandals behind the company.
ACCIDENT IN UBER INJURY LAWYERS
An Uber car accident can happen like any other car accident. You have the right to compensation regardless of which driver caused the crash. Fortunately, Uber has insurance that will cover you in an accident.
The lawyers in our office have now represented many people injured in Minnesota car accidents while a passenger in an Uber or Lyft vehicle. Of course, some accidents in an Uber or Lyft car were caused by the Uber/Lyft driver. However, many times another car hits the Uber/Lyft car and injures the passenger. Our lawyers get your medical bills paid, lost wages reimbursed, and compensation for pain and suffering. If you are injured while a passenger in an Uber car in MN, please call us and speak with an attorney for a free consultation.