DISTRACTED BAD DRIVERS IN MN
Minnesota recently came out poorly in a study of bad driving. According to online auto insurance marketplace QuoteWizard, our state was 6th worst in its list of bad driving states. We don't usually think of Minnesota lagging the rest of the country in anything, so this was surprising. How did they make this determination?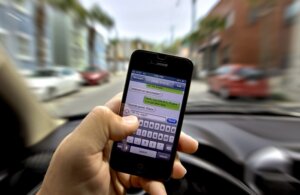 The insurer looked at data behind accidents and fatalities. They also examined driving infractions such as speeding, DWIs and traffic citations. That put Minnesota in 6th place on a per capita basis.  This is better than last year, when the state was the 2nd worst in the country. It's not clear whether QuoteWizard considers the fact that the state is covered in ice for a considerable chunk of the year. However, nearby Michigan had the best drivers in 2018, so maybe there really is a problem with Minnesota drivers.
The report has come out the same week that Minnesota Office of Traffic Safety released a report about texting-while driving citations issued last year. There were 9,545 tickets handed out in Minnesota last year. This was a 30 percent rise from the year before and more than 450 percent more than in 2012. Texting while driving causes many car crash cases.
CAR ACCIDENT INJURY COMPENSATION LAWYERS
Our car accident lawyers cannot tell you if distracted driving is a bigger problem in Minnesota compared to other states. What we can do is help you if you have been in a crash that was not your fault. Whether you are an injured passenger, or a driver whose car was hit by a distracted driver, you are welcome to call us for a free consultation with an experienced attorney. We handle cases throughout Minnesota.
Our top attorneys will make sure you are treated fairly and receive the compensation you are entitled to from the insurance companies. We start by making sure your medical bills are paid and wage loss reimbursed. Then we focus on your future needs and additional compensation for what you have gone through.