SHOULD YOU GET RENTERS INSURANCE IF YOU ARE RENTING A HOUSE OR APARTMENT?
The short answer is yes. Renters insurance is inexpensive and provides significant benefits.  The obvious benefit is if there is a fire or flooding in your rented apartment or house. When your personal belongings (furniture, electronics, clothing) are damaged or destroyed, you will be happy your purchased renterns insurance.  If you don't have rental insurance, you probably will not be able to recover compensation for your damaged or destroyed possessions. You should definitely not rely on the landlord's insurance to cover you.
Renters insurance is not very expensive. In most cases, it is a few hundred dollars per year, and can be paid in monthly installments. However, our lawyers always advise people to read the policy before buying. It is best to compare a few renters insurance policies to see which has the best coverage for you.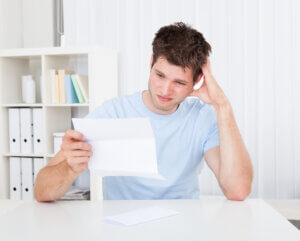 RENTERS INSURANCE COVERS SOMEONE INJURED BY YOU OR YOUR DOG
Another important benefit of renter's insurance is that it will usually provide you with broad liability insurance. For example, if you own a dog and your dog bites or injures someone. Your renters insurance will cover the medical bills and other compensation for the person who was bitten or injured. Your renters insurance will cover you even if the injury occurs away from the apartment or rental property. For example, if your child injures another child at school, your renters insurance will cover you if you are sued. Likewise, if you dog bites or injures someone at the park. In addition, there are other situations where your renters insurance will cover your liability.
There are many accident injury situations where renters' insurance will protect you. Plus, it is usually inexpensive. So, yes, you should get renters insurance if possible.
Our lawyers have had many cases throughout Minnesota where our client was injured and received compensation from renters insurance. It is always a relief to the renter that they had this insurance. No one wants the worry of being sued. More importantly, it is comforting to be able to provide for medical bills and other compensation if you accidentally injure someone.