LAW ENFORCEMENT SHOULD ALWAYS CHECK FOR AUTO INSURANCE WHEN THEY PULL A CAR OVER
Uninsured drivers are a major problem on Minnesota's roads. Our lawyers have seen reports that up to 10% of all cars on the road are uninsured. If you are hit by a vehicle that didn't have insurance, it is like adding insult to injury.  The other driver was careless and caused a car crash, and then you find out they were driving illegally and should not have been on the road – because it is illegal in MN to drive without insurance.
Unfortunately, most uninsured drivers get away with it.  Many law enforcement agencies rarely even check for insurance.  The State Patrol is the best agency for checking uninsured drivers, but even they don't do it all the time.  Plus, if the driver gives fake auto insurance information, the agencies rarely follow up.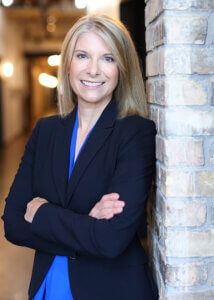 Over the last 25 years, our car accident attorneys have helped many people in MN get compensation even though the car that hit them did not have insurance.  If you have collision "full coverage" on our vehicle, your insurance company will pay for your property damage. They will then pursue the other driver to get their money, and your deductible back.  If you don't have collision coverage, you may be able to pursue the uninsured driver in conciliation court. (Although if you are injured in the car accident, you should not start a conciliation court claim without talking to a lawyer first.)
There needs to be some political pressure to encourage law enforcement to enforce the driver's insurance laws. Our lawyers bring it up every time we meet with a law enforcement officer, and we encourage others to do so as well.
YOUR UNINSURED AUTO COVERAGE WILL HELP
If you are insured in a car crash caused by a driver with no insurance, your car insurance will automatically pay your medical bills at least up to $20,000, and you may be entitled to uninsured compensation from your auto insurance as well.  To learn more, call us and speak with an experienced auto accident lawyer for a free consultation.  We will answer your questions and explain your rights to you. Our primary focus is on getting our clients full compensation for their injuries, and we don't charge anything unless you receive compensation.