MINNESOTA PERSONAL INJURY INFORMATION FROM ATTORNEYS
We get calls and emails daily from people with accident injury legal questions.  Our personal injury lawyers welcome these calls. Of course, they may lead to a new client. But we also value the opportunity to provide legal information to members of the public.  In doing this, we have learned there are common misconceptions about Minnesota's laws on a number of issues related to accident injuries. Therefore, we thought it might be helpful to our readers to share the correct information in this week's post: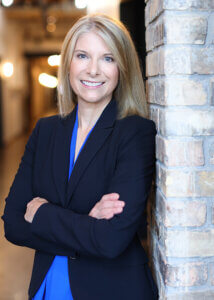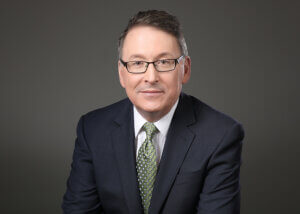 A property owner is not automatically responsible just because someone is injured on their property.
If you are injured on someone's property (for example, you slip and fall on a wet floor), the property owner/manager is legally liable only if they were negligent in causing your injury.  Usually this means your accident occurred because of a hazard that the property owner knew or should have known of.  Something they could have fixed or warned about.  For example, a store is not liable if another customer spilled something 2 minutes before you slipped on it. However, the store could be liable if the spill was 20 minutes earlier and not cleaned up.
Also, a property owner is generally not responsible for slip and falls in icy parking lots or on sidewalks until 24 hours after a snowstorm ends. Injury on property cases are fact specific and often depend on witnesses and pictures. Also, even if not legally liable, the property owner will often have what is called "medical payment coverage" to pay for some medical bills.
When someone says, "Minnesota is a No Fault State," it doesn't mean who was at fault for a car accident is not important.
In Minnesota, the words "No-Fault" in a car crash refer to a kind of insurance every vehicle is required to have.  The insurance is called No-Fault or personal injury protection (PIP) benefits.  No-Fault insurance is required by Minnesota law. That's why we are called a "No-Fault State." No Fault benefits cover a limited amount of medical bills and lost wages.  It is called "No-Fault" benefits because these benefits are available to anyone injured in a motor vehicle accident, regardless of who is "at-fault."  These benefits are paid by the injured person's own insurance even if another driver was at fault.
But No Fault benefits are very limited, and do not include anything for pain and suffering. If you have a more serious injury, any additional compensation depends on who was at fault in causing the crash.
Even if you were a passenger in someone else's car at the time of the crash, it is your own automobile insurance policy that pays No-Fault benefits.
If you are injured while a passenger in someone else's car, YOUR auto insurance pays your No-Fault benefits.  The same is true if you are a pedestrian hit by a car. Again, this doesn't mean who was at fault doesn't matter; it just means that your insurance pays the initial medical bills and lost wages. If you don't own a car, there is a priority system to determine which insurance company pays your No-Fault benefits.
Your insurance rates won't go up for making a No-Fault claim on your insurance policy.
One concern many people have is that their premiums will go up when they submit a No-Fault claim.  Not to worry.  Your insurance company is prohibited by law from increasing your rates just because you filed a No-Fault claim. In the past 26 years, our lawyers have never seen a client's auto insurance rates increase for having filed a No-Fault claim.  [Of course if you were actually at-fault in the accident and your insurance company has to pay a claim to the other driver, then your insurance rates could go up].
A dog owner is held strictly liable if their dog bites or injures someone.
Pam and David are dog owners and dog lovers.  But we frequently represent many people injured in dog attacks/bites.  Minnesota law holds the dog owner strictly liable for any injury caused by their dog.  There are only a few exceptions, such as where the injured person was trespassing or provoked the dog, e.g. intentionally kicked it or pulled its tail.
It doesn't matter if the dog had never hurt anyone before.  The injury doesn't even have to be an intentional attack by the dog.  We have had many cases where a dog just got too excited and seriously injured someone by pushing them down. Fortunately, most homeowners insurance policies cover a personal injury caused by the homeowner's dogs. But you should read your insurance policy or talk to your agent to make sure.
Your homeowners insurance covers personal injury claims if you or your family accidentally injure someone. This applies even if the accident occurs away from home.
Our MN personal injury lawyers have successfully represented hundreds of injury cases where we brought a claim against someone's homeowners insurance policy. We recover medical bills, lost wages, and additional compensation for pain and suffering.
We mentioned dog bites as an example above.  Another obvious example is falling on the property because of the property owners' negligence.  But coverage for a homeowner often goes far beyond that.  For example, we have successfully obtained compensation through homeowners insurance for children who have been accidentally injured by another child at school, resulting in broken bones, broken teeth, etc. Also, homeowner's insurance covers everyone living at the house, not just the owner.
It should be noted that there are also numerous exclusions in homeowners insurance policies. These are for situations the insurance won't cover. Examples of homeowners insurance exclusions include operation of a motor vehicle, business pursuits, and intentional acts. Some policies also have exclusions for attacks by a particular type of dog (e.g., pit bull). So read your policy!
If you are injured in an accident and want to discuss your personal injury claim, call us and speak with a lawyer for a free consultation. We will answer your questions and make sure your rights are protected.