RENTERS INSURANCE MAY COVER DOG BITE ATTACK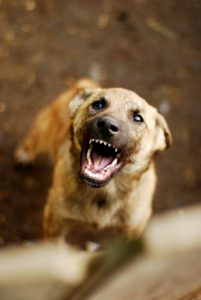 It has become very common for people to rent a house. In fact, a recent news article reports that a majority of houses in Minneapolis are rented.  Since they are living in a house, usually with their family, many renters will have a dog living with them. Our lawyers represent many people bitten or attacked by a dog. The law in Minnesota if very strict that a dog owner is responsible for any injury caused by their dog.  When the dog owners owns their home, their homeowners insurance will pay the necessary compensation for medical bills and more. But what happens when the dog owner lives in a house they are renting?
RENTERS INSURANCE FOR OWNER OF DOG
Everyone renting a house should have renters insurance.  The property owner should insist on it and make sure their renter has it.  Unfortunately, our lawyers have found that only about half of people renting a house maintain renters insurance.  Renters insurance covers the personal property of the renter, such as furniture, clothing, and more.  However, renters insurance will also protect the renter from accident liability, including if their dog bites or injures someone. This includes situations where a dog bites someone at the property, and even away from the property.
LANDLORD GENERALLY NOT RESPONSIBLE FOR TENANT'S DOG
In most cases a landlord is not responsible for the tenant's dog. This is true both for apartment landlords and the owner of a rental house. However, it is possible that a property owners' insurance may have what is called "medical payment coverage" that would at least pay for a portion of the dog bite victim's medical bills, but nothing beyond that. Therefore, if you are bitted by a dog whose owner is a renter without insurance, you should at least check with the landlord's insurance company to see if they have medical payment coverage available.
DOG BITE/ATTACK COMPENSATION LAWYER
If you have been bitten or otherwise injured by a dog, call us for a free consultation with an experienced dog bite lawyer. Our attorneys have successfully represented hundreds of people throughout Minnesota who were bitten or injured by a dog. We will make sure you are fully compensated for medical bills, future needs, and more.